Come chat with us at QuadCon in Omaha, Nebraska at the Oak View Mall!
From the Organizer:  OMAHA NERD ALERT!!! Please note that we will be taking over all the locations on the map designated by the neon green markings. So be sure to go in the 7 different shops as well as in the JCPenney corridor and the other lower level hallways. Over 70 vendors/artists/authors spread throughout the Oak View Mall in Omaha NE March 4-5. Remember this is a FREE EVENT so come on out and #getyourgeekon!
Hours are 11-8 on Sat and Noon to 6 on Sunday.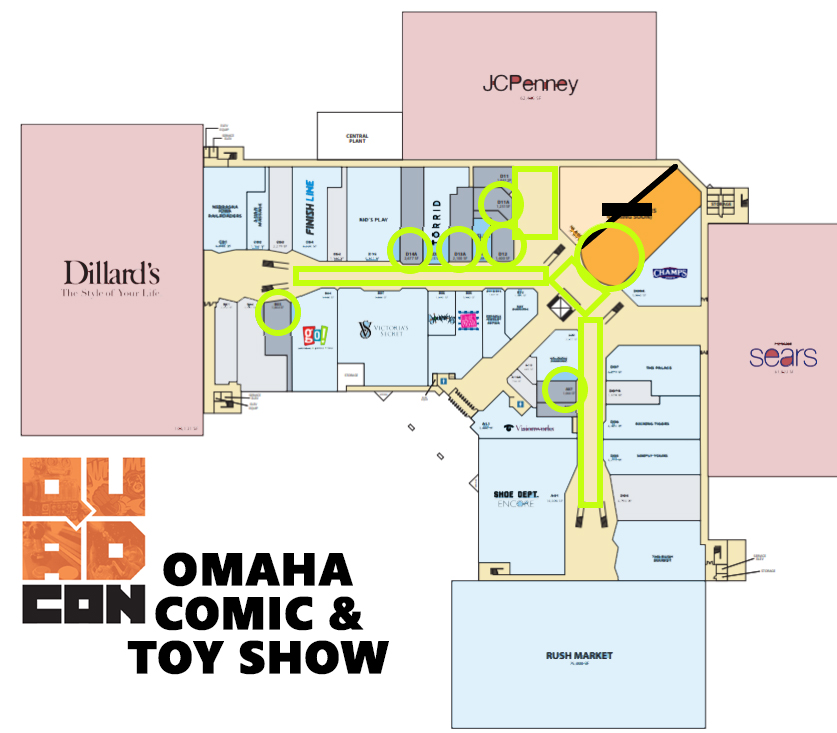 Who will be there?